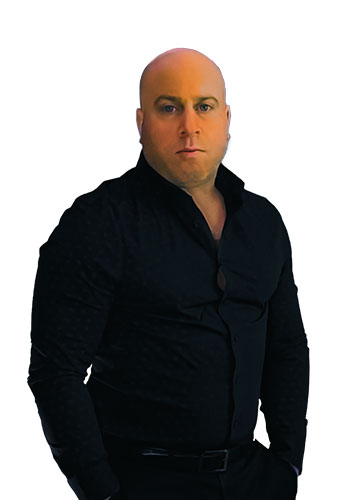 Enzo Garro Realtor® is an accomplished Connecticut Area agent who brings a strategic yet personable approach to the home buying and home selling process. His languages include english and Italian with family roots in Italy. After 15 years as a successful Connecticut business owner, Enzo Garro decided to pursue his passion for Real Estate and has a strong understanding of the business having been in the customer service industry. Because of his extensive business experience he became an expert in figuring out creative ways to fulfill all his clients needs and wants. He has made a high level commitment to his real estate education, having been mentored and coached by several of the most highly acclaimed marketing coaches in the industry.
Enzo attributes his success to his vast marketing and advertising strategies, partners, market knowledge, exclusive contact base and true love of business. Specializing in Web design, Videography, Motion Graphics, Video marketing, Ad Strategist, Social Media Marketing & Search Engine Optimization. Enzo is passionate about redefining real estate by offering superior level of service, innovative marketing techniques, savvy marketing and utilizing traditional marketing with new innovative methods to assist clientele as they buy or sell a home. Keeping up with the latest trends & movements of the Connecticut area he can offer his clients top-notch guidance from start to finish, ensuring the entire process is seamless, efficient and rewarding.
In his spare time Enzo enjoys creating videos for the local community. He enjoys the people, seasons, culture, and many outdoor activities available in CT. In addition, meeting up with some friends at local restaurants to enjoy a nice meal from time to time.
Enzo offers both buyers and sellers a unique perspective on how to make the most of their home purchase or sale. He understands that buying or selling real-estate can be stressful and that is why he has built a reputation for friendly customer care with a proven ability to guide buyers or sellers to obtain the best value when entering the Real Estate market. As your Realtor, Enzo will be an advocate for you. Whether your renting, buying or selling, he will work hard to provide you with the best information, market data, and to promote your best interest. Enzo is a licensed real estate agent in Connecticut